Everything You Need to Know About Prop Betting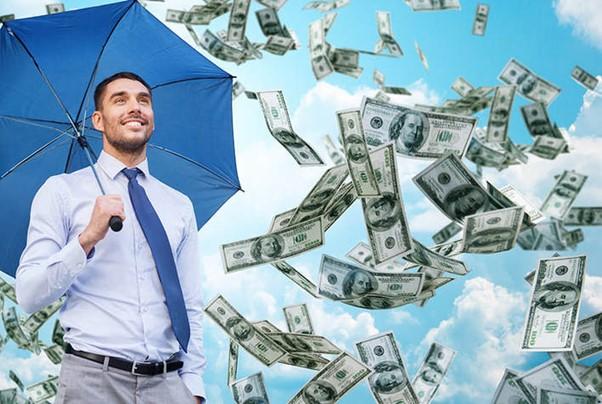 Look, every dedicated sports bettor has probably heard about prop betting wagers. Maybe you even know someone who's making a nice profit out of it. So, what's going on? What exactly is this thing called prop betting? To put it simply, props are wagers on whether a specific sportsbook event will occur or not. If you bet on a proposition, and it happens, you win. If it doesn't happen, you lose.
And thanks to the World Wide Web, f1 betting is now available to everyone. You don't have to spend a whole day on a track betting on a horse race. Everyone can find a few hours a week to check out games and odds via computers in their living rooms. And look, there's no better time to get started with your stakes than 2020. Sure, many important competitions have been canceled because of COVID-19, but believe it or not, a lot of sports events are still taking place. And because of the pandemic-induced need to find entertainment online, 2020 is going to be huge for the sports betting industry. Are you ready to get in on this opportunity? If yes, then this article is here to explain everything you need to know about prop betting to have a successful start.
How Does Prop Betting Relate to Sports?
When people think of sports betting, the first thing that comes to their mind is gambling on who will be the winner. But prop betting wagers are different. They're made on occurrences that have nothing to do with a team's victory. Popular prop betting is sports-specific and made on a team's discipline, various statistics, or a particular athlete's achievements.
For example:
if a player is prone to getting yellow cards, you can stake on the number he (she) will receive in an upcoming match.
In the NBA, the usual bet is made on the highest scoring player of the match.
In NFL football, you can wager on the number of passing yards that a quarterback throws during the Super Bowl.
But let's get deeper into the different types of prop betting.
The Main Types of Prop Bets
Any wager in prop betting will mostly give you lots of different choices to bet on.
Time-related prop betting is common in soccer. Usually, the bookmaker will give you different ten-minute periods to choose from. If during these ten minutes somebody hits a goal, you will win the bet.
Method prop betting is great for rugby. The bets are made on drop goals, penalty kicks, or penalty tries. Betting on conversion is not possible because rugby players first need to score a try, and only after that can they kick a conversion.
As for NFL football, sportsbook traders will first set a number for passing yards. The bettors can then make wagers on whether the quarterback will throw over or under that threshold. On the other hand, NBA games are more about one player's performance so that bets can be made on any athlete on the court.
But here's where it gets interesting: the bets can be made more complex.
Combined Wagers
Now that we've got the basics of prop betting covered, let's dive deeper. In soccer, you can start by wagering on the player you're sure will score the first goal in an upcoming game. But, let's say, this player is also known for poor discipline. Then you can make a combined bet on him kicking the first goal and receiving a red card.
The thrill of the combined wagers comes from the fact that your chances of winning pile up as each prop are coming off. It means that to win, all the events in the combined wager must take place. Imagine watching a game and seeing your predictions take place one after another. Not only will you end up with a nice paycheck, but your game-watching experience will be more exciting.
Having Fun in Prop Betting vs. Skillful Playing
Once you start combining the wagers, they become quite challenging. To be successful, you are required to have lots of knowledge about the teams and players. While it's okay to put in lots of effort in honing your betting skills, it's also important to relax and just have fun. Because here's the truth: you will not win every time. And that's completely okay. Unpredictability is part of the enjoyment of watching sports, and as long as you win more than lose, you shouldn't stress too much.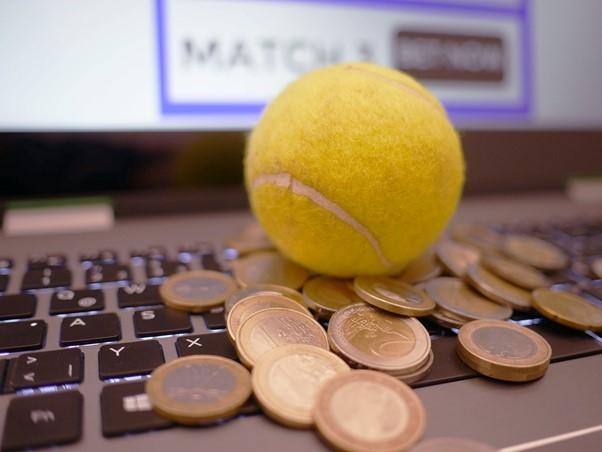 The Pros and Cons of Prop Bets
Any type of betting comes with advantages and disadvantages. The main plus of prop betting is that you can make money even if your team doesn't win. As mentioned before, it's often the athlete's individual performance you're gambling on. The success of the whole team is not important. If you've been an eager follower of the latest sports data and want to make some money from your passion, you can do this with prop bets.
But here's the thing: some bets can have numerous potential outcomes. This can become a major disadvantage. For example, when betting on who hits the first goal in a soccer game, many players from both teams might score it. So, your chances are not as good as they would be when betting on either side's victory. What's more, if the player you put money on gets removed from the game because of an injury or foul, you are immediately out of play.
Hopefully, by now, you've gotten a better idea of what is prop betting. Now let's look at the key principle that can secure even total beginners more wins (and more cash).
Remember to Do Your Homework Before Getting Started
The most important thing to do before betting is homework. If done right, it can dramatically increase your chances. And the first step would be collecting data: gather all the knowledge from news and articles. This is the foundation that eliminates the need to cherish your hope of a positive outcome. Smart bettors don't leave anything up to chance when it comes to their money. Instead, they look to come across trends and statistics and analyze real evidence of the likelihood of specific sports event occurrence.
A beginner may be tempted to bet on players' results based on their amazing performances in the latest matches. However, a pro considers the long-time statistics and injury histories. These may reveal that a seemingly good player is actually quite average, prone to getting injured, and not worth betting on.
Focus on Finding Value
Chasing a great betting value is what professional gambling is all about. And it all comes down to how a specific sportsbook offers the prop bets. Because here's the thing: many betting sites give you a lot of options to choose from, but not all of them have playable odds. And there's only one way to deal with this: avoid targeting low bets. Although it may take more time to find the ones with some solid value, it's well worth the effort.
Let's use the NFL example again. A bet with lots of value looks like this: firstly, the odds of a particular player hitting a homerun are at +400. If you got insightful data about the athlete, it could bring positive splits in favor of the hitter against a poor pitcher. If the player's been hitting well, the bet can have lots of upsides.
Conclusion
Prop bets are a great way to make watching sports more thrilling. The end result of a game will become less important, and you'll be more focused on an individual player's totals. This makes you much more involved in anything that's happening during the competition. Each prop coming off adds to the excitement.
So, look, now it's your turn to dive into sports statistics and start your prop betting journey. It's a chance to combine making money with having fun. And isn't that what you want?
Is there something more about prop wagers you'd like to know about? Leave a comment below; we'd love to hear about your results.
Author's bio:
Thomas Glare is a real online casino enthusiast with experience in the field for over ten years. He is an online gambling expert who covers all the latest betting tips and breaking news, as well as provides insight into and analysis of the industry from the basics to get you started to advance betting and poker strategy.
---
More to Read: