Bingo Foxwoods Casino Review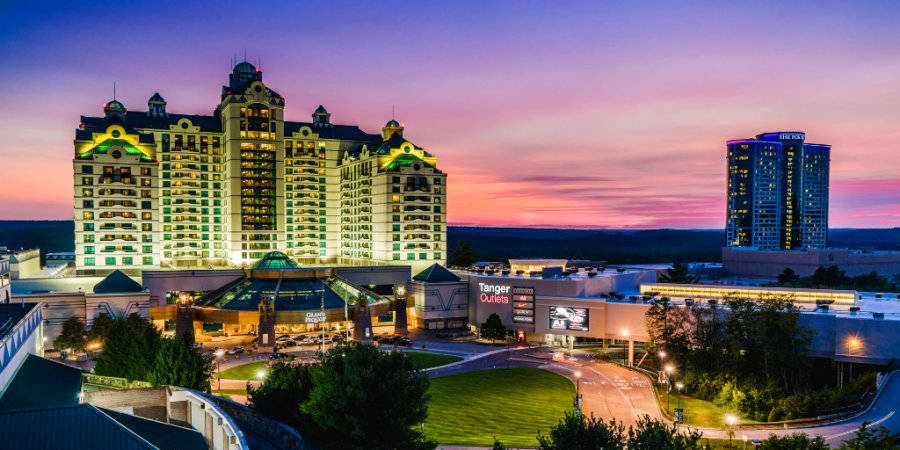 Introduction
Overview of Foxwoods Casino
Nestled in the serene landscapes of Mashantucket, Connecticut, Foxwoods Resort Casino stands as a beacon of entertainment. Renowned for its vast array of gaming options, Foxwoods is a destination that lures visitors from all over the world. Among its many attractions, Bingo holds a special place, drawing in enthusiasts with the promise of thrill and potential rewards.
Popularity of Bingo at Foxwoods
Bingo at Foxwoods isn't just a game; it's an experience. With one of the largest and most captivating bingo halls in the world, it attracts a diverse range of players, from seasoned veterans to curious newcomers. The allure of Foxwoods Bingo lies in its vibrant atmosphere, the sense of community among players, and the sheer scale of its games.
History of Foxwoods Casino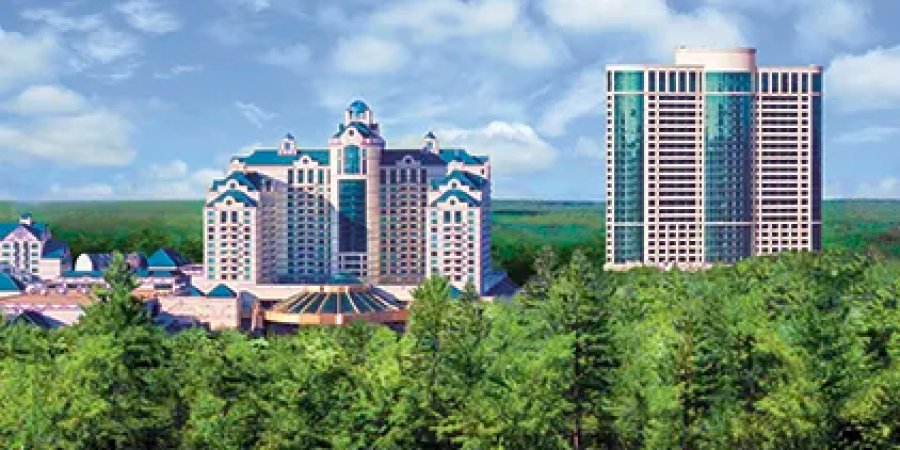 Origins and Development
Foxwoods Casino's journey began in 1986, with the Mashantucket Pequot Tribe's visionary gamble to open a high-stakes bingo hall on their reservation. This move was revolutionary, marking the birth of what would become one of the largest casinos in the world. The success of the bingo hall paved the way for the expansion into a full-fledged casino, blending traditional and modern gaming experiences.
Evolution of Bingo at Foxwoods
Bingo at Foxwoods evolved from modest beginnings into a grand spectacle. Initially, it served as a simple, yet exciting form of entertainment. Over time, it grew in size and sophistication, integrating state-of-the-art technology and varying game formats. This evolution reflects Foxwoods' commitment to enhancing player experience while preserving the classic charm of bingo.
The Bingo Experience at Foxwoods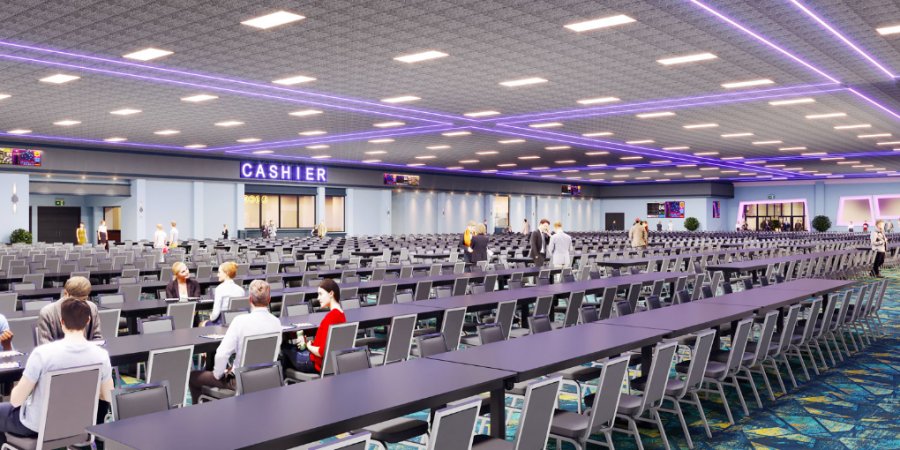 Unique Features and Facilities
Foxwoods' Bingo hall is not just a room; it's an arena of excitement and entertainment. With a seating capacity exceeding 3,500, it's one of the largest bingo halls in the world. The hall is designed with comfort in mind, featuring plush seating that allows players to settle in for long sessions. The digital displays are strategically placed for easy visibility from all angles, ensuring every player has a real-time view of the numbers being called. Additionally, the state-of-the-art sound system delivers clear, crisp audio, essential for the fast-paced nature of bingo. The hall also offers non-smoking sections, catering to the comfort and health preferences of all guests.
Types of Bingo Games Offered
Foxwoods Casino takes pride in offering a diverse range of Bingo games. Traditional games include the regular 75-ball bingo, which is familiar to many players. However, Foxwoods elevates the experience by hosting special variations. These include games like the 90-ball bingo, which is popular in Europe, and U-Pick-Em, where players choose their own numbers. The casino also regularly hosts themed bingo events, which add a festive and exciting twist to the game. High-stakes games are a significant draw, often featuring large jackpots and special prizes. These games attract competitive players looking for a more intense bingo experience.
Atmosphere and Crowd
The atmosphere in Foxwoods' Bingo hall is vibrant and full of energy. The excitement is palpable, especially during big games or jackpot announcements. It's a place where cheers and applause are a common response to the thrilling moments of the game. The crowd at Foxwoods is diverse, ranging from young adults to seniors, reflecting the universal appeal of bingo. Regular players often form a tight-knit community, sharing tips, stories, and encouragement. This sense of community extends to newcomers, who are welcomed into the fold with open arms. The diversity of the crowd also adds to the rich tapestry of experiences, making every visit unique.
Practical Information for Visitors
Location and Accessibility
Foxwoods Resort Casino is located at 350 Trolley Line Boulevard, Mashantucket, CT. Its central location in the scenic hills of Connecticut makes it easily accessible by car, with ample parking available. For those preferring public transportation, there are bus services from major cities in the region, ensuring a hassle-free journey to the casino.
Hours of Operation and Scheduling
The Bingo hall at Foxwoods operates on a schedule that caters to a wide audience. Sessions are held twice daily, with the exact timings varying. It's advisable for visitors to check the Foxwoods website for the most up-to-date schedule. This ensures that they can plan their visit to coincide with the specific Bingo games they are interested in.
Ticket Pricing and Purchasing
Ticket prices for Bingo at Foxwoods are designed to suit a range of budgets. They vary based on the type of game and the day of the week. Regular games are more affordably priced, while special events and jackpot games might command a higher fee. Tickets can be purchased at the casino, and for some special events, advance booking might be available online.
Comparing Foxwoods Bingo to Other Casinos
Distinctive Aspects of Foxwoods
Foxwoods sets itself apart from other casinos primarily through its sheer scale and the variety of Bingo games offered. The ambiance and technological advancements in its Bingo hall create an unparalleled gaming experience. Additionally, Foxwoods' commitment to customer service and the overall resort experience adds value beyond just the gaming aspect.
Comparative Analysis with Other Major Bingo Halls
When compared to other major bingo halls across the country, Foxwoods stands out for its blend of traditional and modern elements in Bingo gaming. While other casinos might offer similar game varieties, the size and luxury of Foxwoods' facilities are unmatched. Furthermore, the integration of Bingo within a larger resort setting gives players a more comprehensive entertainment experience.
Frequently Asked Questions About Bingo Foxwoods Casino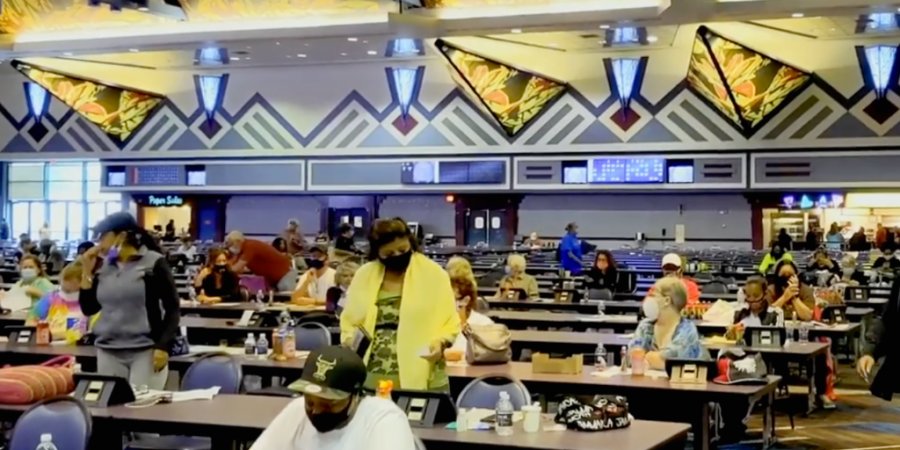 Do they have bingo at Foxwoods Casino?
Yes, Foxwoods Casino features one of the largest and most dynamic bingo halls in the world. Offering a wide range of bingo games, from traditional formats to unique variations, the casino has become a premier destination for bingo enthusiasts.
How old do you have to be to play bingo at Foxwoods?
To play bingo at Foxwoods Casino, participants must be at least 18 years old. This age requirement ensures responsible gaming and aligns with the legal gambling age in Connecticut.
Can you bring alcohol into Foxwoods Bingo?
Alcohol is not permitted to be brought into the Bingo hall at Foxwoods by guests. However, the casino offers various dining and bar areas where guests can enjoy alcoholic beverages. It's important to consume responsibly, especially if you plan to participate in gaming activities.
How many people can play Bingo at Foxwoods?
The Bingo hall at Foxwoods Casino can accommodate over 3,500 players at a time. This massive capacity makes it one of the largest bingo halls available, offering an exciting atmosphere for a large number of players.
How much does it cost to play bingo at Foxwoods?
The cost to play bingo at Foxwoods varies depending on the type of game and the day. Regular games are generally more affordable, with prices increasing for special events and high-stakes games. It's advisable to check Foxwoods' official website or contact them directly for the most accurate and up-to-date pricing information.
How long is bingo at Foxwoods?
A typical bingo session at Foxwoods lasts about 2 to 3 hours. However, the duration can vary depending on the type of game being played and the number of games in a session. Special events may have longer sessions, so it's a good idea to check the schedule in advance.
Does Foxwoods give free drinks while gambling?
Foxwoods Casino offers complimentary non-alcoholic drinks to guests while gambling. However, alcoholic beverages are not provided for free. Guests can purchase alcoholic drinks at the various bars and restaurants within the casino. It's important to remember to gamble and consume alcohol responsibly.
Conclusion
Summary of Findings
Our exploration of Bingo at Foxwoods Casino reveals a rich and dynamic gaming experience. From its historical roots as a small bingo hall to becoming one of the world's largest and most diverse Bingo destinations, Foxwoods has continuously evolved as one of the best casinos in Connecticut. The casino offers an impressive array of Bingo games, state-of-the-art facilities, and a welcoming atmosphere that appeals to both seasoned players and newcomers alike.
Final Thoughts and Recommendations
As suggested by experts who write for us on casino, Foxwoods Resort Casino is a destination worth visiting for anyone interested in Bingo. The combination of its large variety of Bingo games, luxurious amenities, and the electrifying atmosphere makes it a premier choice. It's a place where both new and experienced players can find excitement and enjoyment. And for those who might be interested in other forms of gaming, Foxwoods has plenty to offer, including a vast array of slot machines. For a deeper understanding of slots, consider reading our article on slot machine denominations explained. Whether you are a Bingo enthusiast or a casino aficionado, Foxwoods promises an experience filled with thrill and fun.
---
More to Read: